Over the years I have had the pleasure of creating photography collages for my family, friends and clients. I enjoy the creative process of building each collage based on subject matter, color, texture and detail.
The collage below is a Texture Collage I created for a client. In this scenario, I wanted to make it more personal and relatable for them, so I actually visited their property and took several photographs around the exterior of their home of various objects, nature and textures. 
The collage measures approximately 6'x3' and is printed on metal.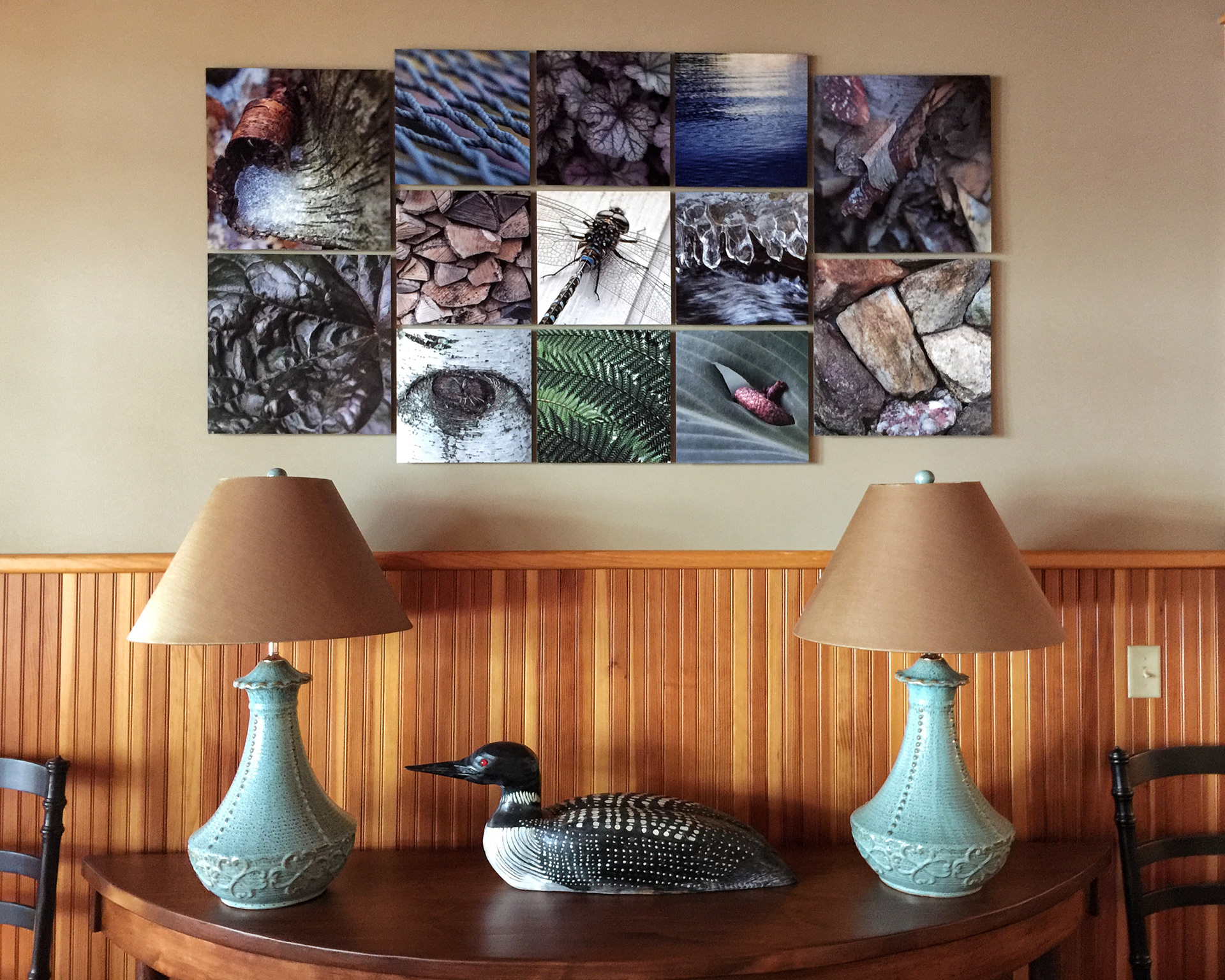 The nature-inspired texture collage that Amy Piper created was perfectly designed just for us. Using photo's she took right on our property and others from her extensive photo library, Amy meticulously designed a beautiful large-scale artwork integrating the textures, shapes and colors of nature that are most meaningful to us. Her artistic talent, dedication and collaboration shined through every step of the creative process. We couldn't be happier!          
___________________________
The second collage, which measures 7'x4', includes 33 colorful photographs depicting                     "Quintessential 
New Hampshire". My client wanted to fill the wall with vibrant, colorful images 
that would also 
tie in nicely with the other colors and decor in their dining room. 
The photographs are face mounted on 1/4" handcrafted a

crylic. 
​​​​​​​
Amy Piper's passion for photography and attention to detail was evident from start to finish on our Quintessential NH acrylic wall collage, which adorns our dining room wall. She brought our vision to life of a collage rich in colors and tones that depicted New Hampshire's nature and outdoor beauty! She spent countless hours searching for the perfect photographs and many additional hours finding the perfect way to arrange them within the group, while continually seeking feedback from us so a collaborative effort was utilized to achieve a final product we were thrilled with!
Lastly, the installation of the photographs in the final collage was done to the highest level of perfection imaginable!!!! Much care and pre-planning was done in advance of the installation throughout the completion to ultimately give us a show-stopping piece of art that makes us stop and smile every time we walk by!
~ Barbara & John ~
​​​​​​​
Enjoy a behind-the-scenes look at the installation process, captured in this time-lapse video.
___________________________​​​​​​​
I created a Nature Collage for the Children's Room in my local library. My goal was to showcase different animals and insects in the collage to initiate a "where's Waldo" style of conversation and learning experience for children visiting the library.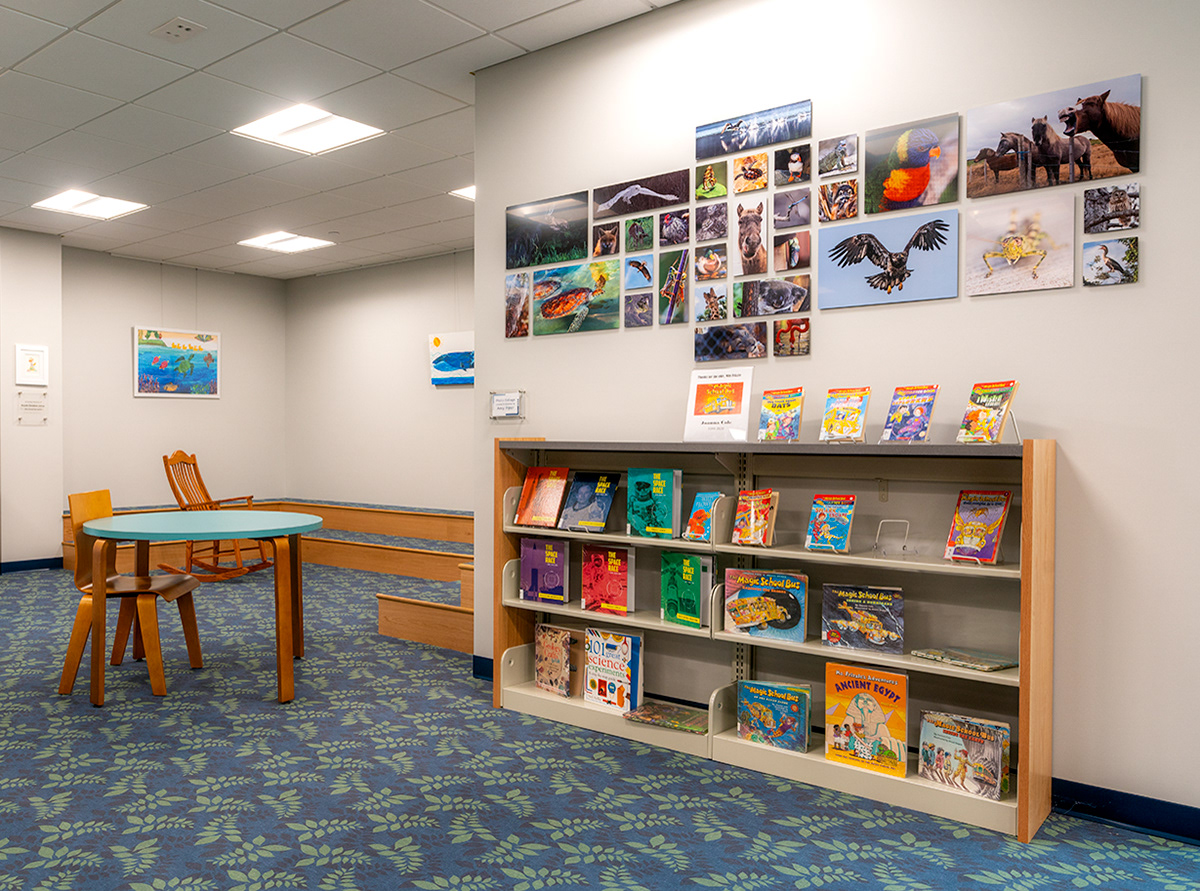 I'm available to create a custom designed installation for your home or office and welcome the opportunity to share my love of photography with you.